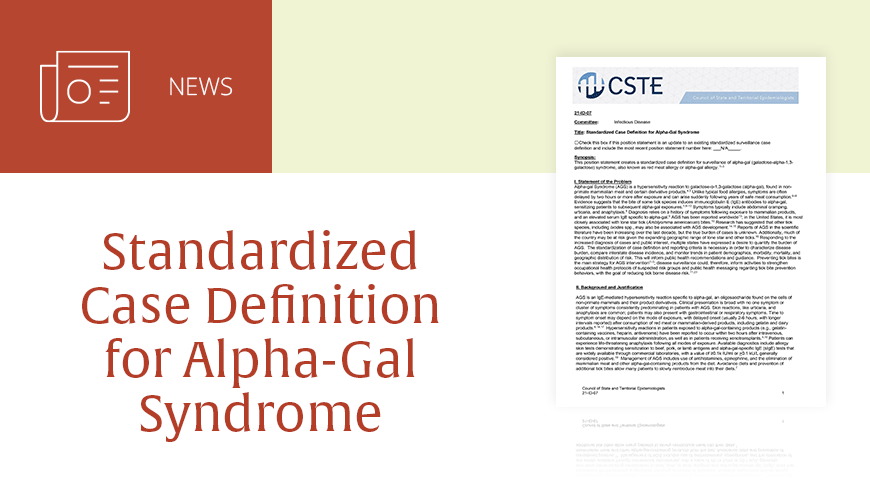 Thanks to the work of the Council of State and Territorial Epidemiologists (CSTE), there is now a standardized case definition for Alpha-gal Syndrome (AGS). The use of a common definition allows comparison across states that track AGS. (This is a surveillance definition and not to be confused with a medical diagnosis definition.)
Note that at this time reporting AGS to the Centers for Disease Control and Prevention (CDC) is voluntary and decided by each state. The CDC calls this "reportable". At a point in the future, if every state is required to report AGS to the CDC it would be considered nationally notifiable.
It is important to highlight that the CSTE recommends both confirmed and probable cases be included in the "case" count. For complete details of the standardized case definition please visit the CDC website here.
We invite all stakeholders of AGS to join TBC United as we campaign to raise awareness, and rally support to adopt AGS as a reportable disease in your state. If interested in advocating in your state, please sign up here. Stay tuned for more information coming soon.
Sign up to receive TBCUnited emails.
Sincerely,
Beth and Jennifer
Beth Carrison, INHC
CoFounder and Director of Advocacy
Jennifer Platt, DrPH
CoFounder and Director of Programs