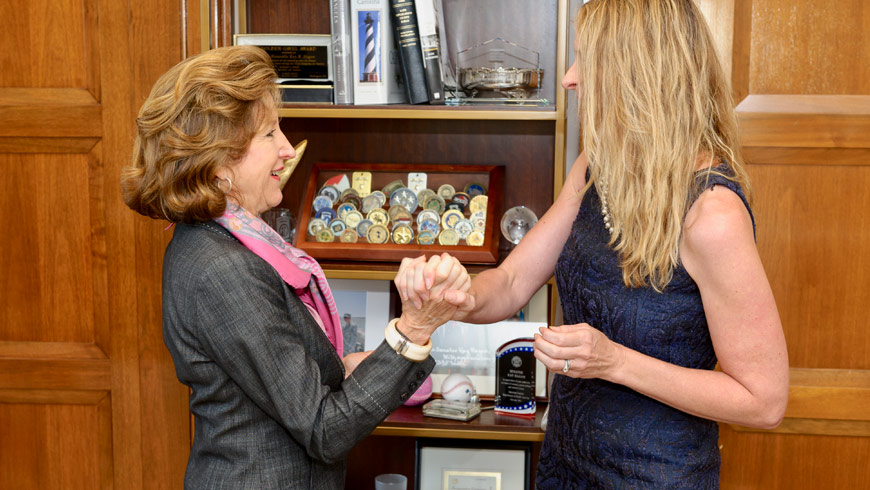 "I'm not really arm wrestling the Senator here. She was giving me a "high-five" because I told her I was interested in getting into politics."
— Jennifer Platt, DrPH, Cofounder, TBC United, CEO, TickWarriors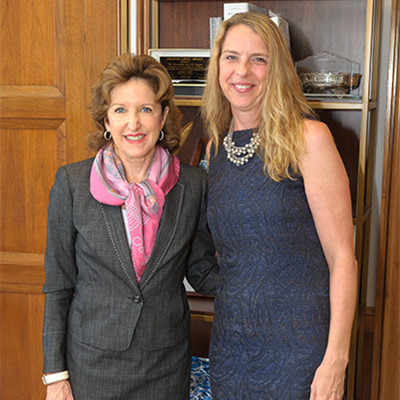 I met Senator Kay Hagan at one of her weekly Carolina Coffee events while working in DC back in 2013. She was friendly, sincere, and spunky — all at the same time. I took an immediate liking to her. I was disappointed when she lost to Tom Tillis in 2014, but saddened even more to learn in early 2017 that she had contracted Powassan virus from a tick bite.
Since then, the former North Carolina Senator dealt with encephalitis, and suffered from debilitating neurological symptoms.
On an almost parallel timeline, the federal Tick-borne Disease Working Group submitted its 2018 Report to Congress with extensive recommendations requesting research and education on ticks and tick-borne diseases. Now, much-needed funding is being proposed through the bi-partisan TICK Act.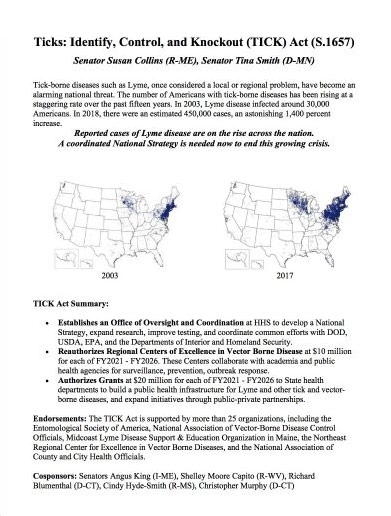 Please help honor the Senator's memory by writing your Senator TODAY to request their support of the TICK Act. We are at a critical juncture in the need to better understand ticks. Funding is essential. We are asking Senators on the Health Committee, such as Richard Burr (NC), to co-sponsor the TICK Act before they meet this Thursday, October 31. Please see an overview of the Tick Act, here.
To support your outreach, you can email your US Senator TODAY using this linked letter template.