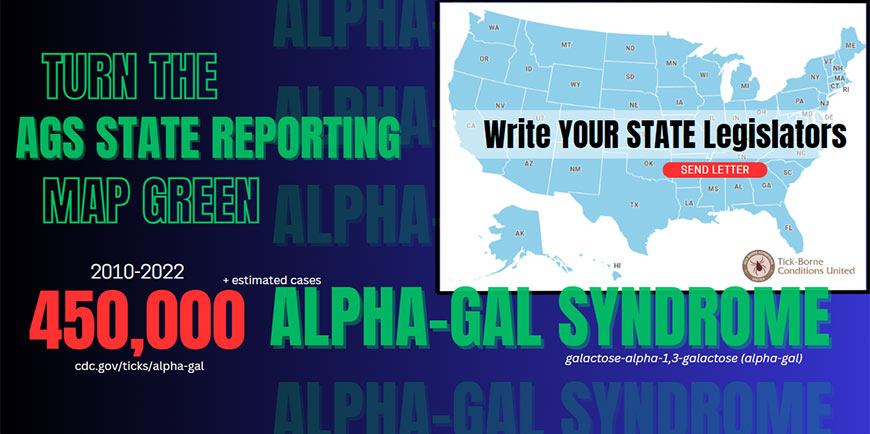 Alpha-gal Activists! We need your help!
On July 27, 2023, the CDC released an updated report about the potentially life-threatening "red meat" allergy, Alpha-gal Syndrome, caused by a tick bite. Originally estimated at 5,000 cases in 2013, the CDC now estimates up to 450,000 people in the US have this allergy.
In 2022, New Jersey's Department of Health began tracking cases through a voluntary reporting system; however, at this time case reporting is not legislated.
Please join us and ask your state legislators to add Alpha-gal Syndrome to the state's list of reported conditions. We must start tracking cases across the US to track trends and get a better understanding of this growing public health crisis.
TBC United offers this free download to share with your state legislators.
Click HERE for details and to contact your state legislators.
Thank you for your support!
Yours truly ticked off,
Jennifer Platt, DrPH
Beth Carrison
CoFounders, Tick-Borne Conditions United