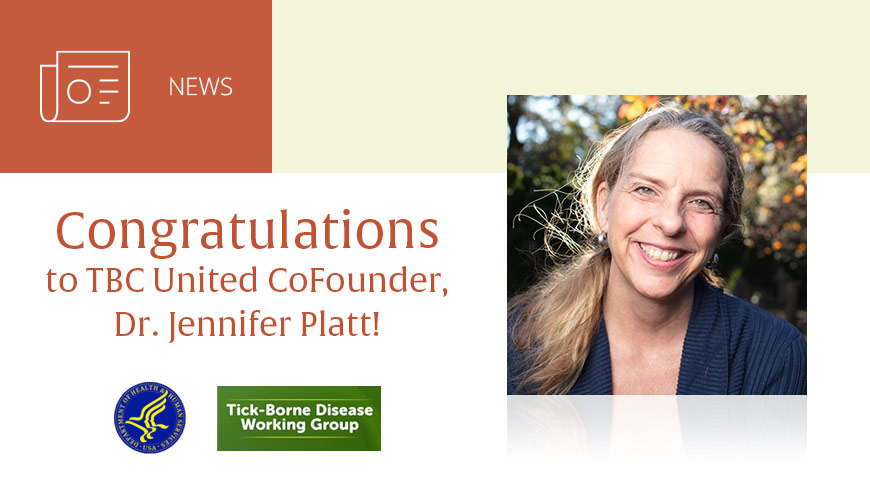 Congratulations to TBCUnited CoFounder, Dr. Jennifer Platt on her appointment to the Department of Health & Human Services' Federal Tick-Borne Disease Working Group (TBDWG).
The congressionally-directed committee will write the 2022 Report to Congress.
For more information about the Working Group click here. To submit public comments and share your experiences/concerns about tick-borne diseases, email tickbornedisease@hhs.gov.
To learn more about Dr. Jennifer Platt and what makes her "tick," she invites you to follow her on social media:
@DrJenPlatt
@jen.niferplatt.16
@drjenniferplatt
Sincerely,
Beth and Jennifer
Beth Carrison, INHC
CoFounder and Director of Advocacy
Jennifer Platt, DrPH
CoFounder and Director of Programs